Extreme Carpet Care – Pressure Washing (Residential)
You wouldn't let mold or mildew grow inside your house. Why should you let them grow on your exterior walls? As time passes, your home takes on a layer of mold, dirt, and grime. It may look dull and dingy as a result.The good news is that you can do something about it. Just call Extreme Carpet Care. We don't just take care of carpets. We offer a variety of indoor and outdoor cleaning services. If you need residential pressure washing in Tallahassee, we're the team you need.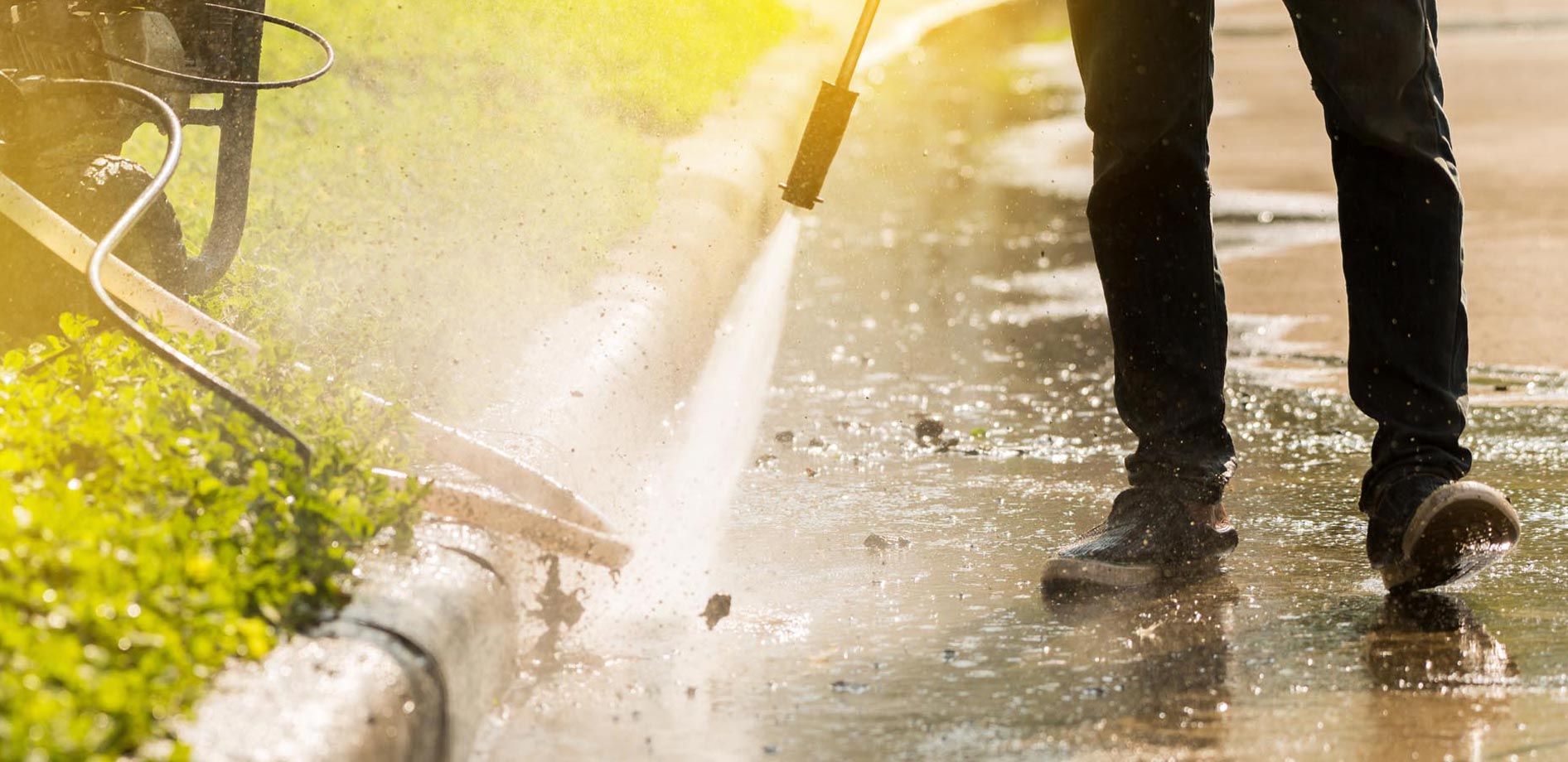 Why Pressure Washing in Tallahassee?
Florida weather doesn't always look like a postcard. When you live in Tallahassee, you know that this area gets major storms and extreme humidity. That weather leaves homes vulnerable to mold and dirt. Regular pressure washing can protect your home and keep it clean and bright.


Preserve Your Curb Appeal
You already clean the inside of your house, but are you neglecting the outside? Exterior walls matter, too. When you keep these walls clean, you improve your home's curb appeal. If you plan to sell your house, pressure washing can help your house make a great first impression on buyers.


Cleanliness and Value
Mold, mildew, dust, and dirt don't just make your house look dull. They can actually damage the exterior walls. That's why regular pressure washing is so important. It can help you preserve the value of your house. In some cases, it can even improve that value.
Return on Your Investment
When you book pressure washing for your Tallahassee home, you get a lot for your money. Pressure washing is a low-cost service, but you get so much in return. Pressure washing covers a wide area in a short amount of time. It cuts through years or even decades of dirt and grime, leaves your home healthier, and brightens your home's overall appearance.
Pressure washing isn't just for your home's walls, either. It can also clean your sidewalks, driveway, and more. Basically, you get a lot for a little, and the impact lasts for a long time.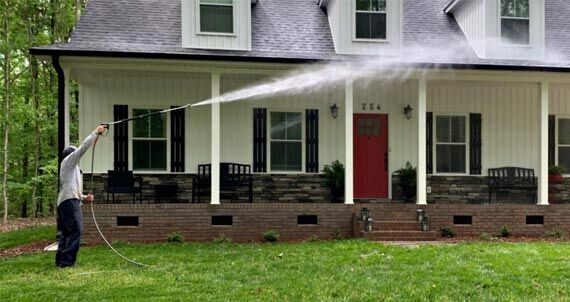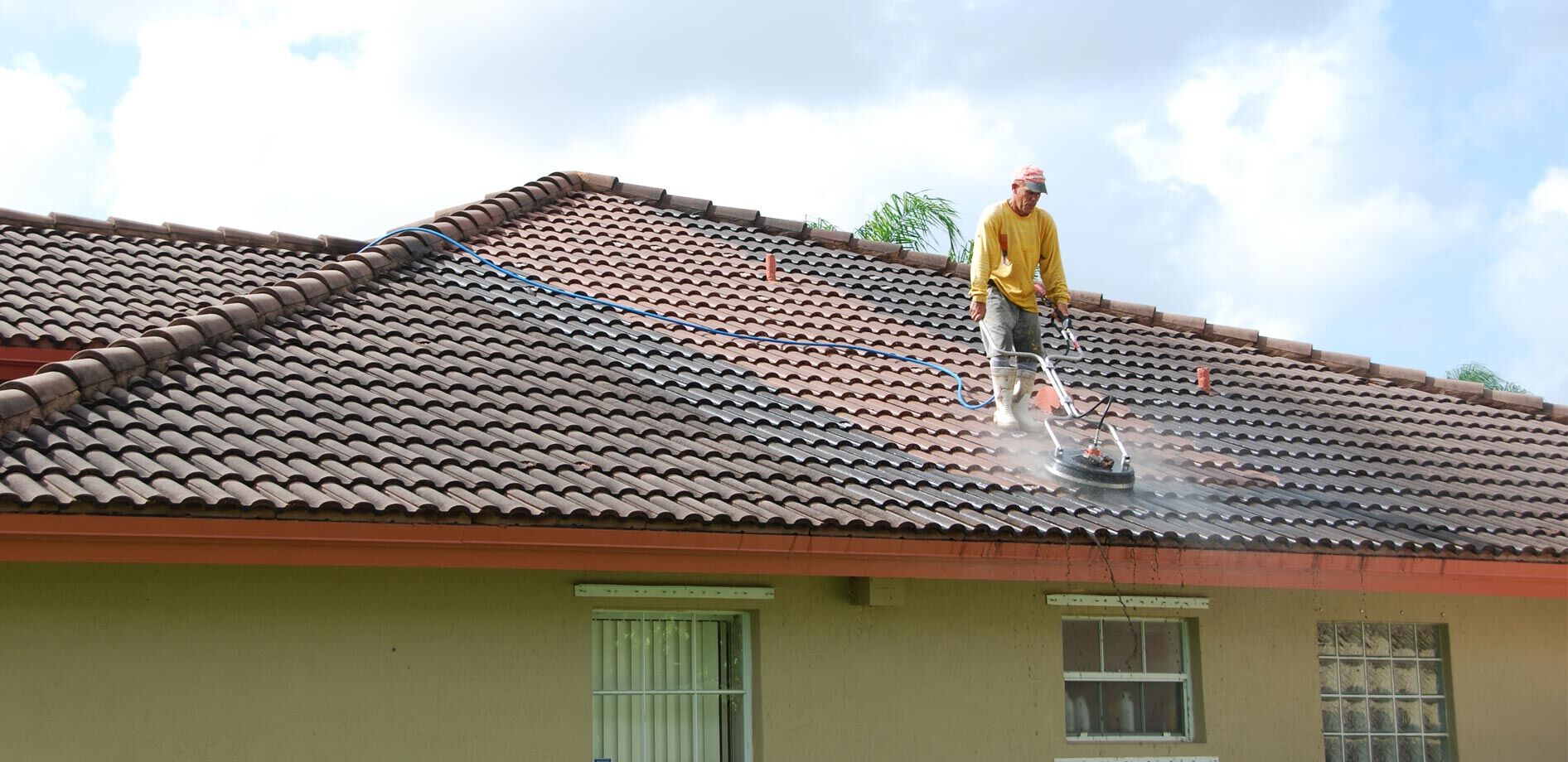 The Professional Difference
Should you hire a professional team to pressure wash your building? Our answer is yes, and here are just a few of the reasons why.


More Complex than You Think
What's the difference between amateur and professional pressure washing? Quality. You just don't get the best without a trained, experienced, quality team on your side. An amateur can get the basics of pressure washing. A professional can go deeper.

For example, did you know that different building materials require different pressure levels for cleaning? The Extreme Team did. We apply all our knowledge and experience to the job.


Save Time
With a professional pressure washing service, you get to save time. It's easy to get in over your head when it comes to pressure washing. A lot of people get started and then realize that the job was bigger than they imagined. Your time is valuable, so don't waste it.
We'll Take the Heat While You Stay Cool
You don't just save time with professional pressure washing. You also save effort. Pressure washing is outdoor work, and Florida heat can get brutal. The work can get uncomfortable and even dangerous. The Extreme Carpet Care team is used to working outdoors. Let us take care of the job so you don't have to.
Don't Miss a Thing
Exterior walls have texture. This means that they have nooks, crannies, and crevices that amateurs may miss while cleaning. When you clean, there's nothing worse than realizing that you've missed a spot. It's even more frustrating when you're cleaning the outside of your house. As professionals, we target all the dirt on your house. We can see things that others miss, and we see it the first time.
Gain Additional Options
Extreme Carpet Care offers all kinds of indoor and outdoor cleaning services. When you choose us as your pressure washing service, you get access to lots of home care options.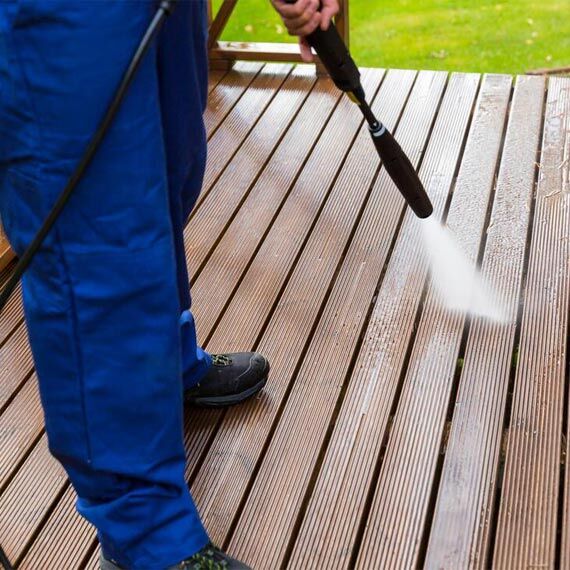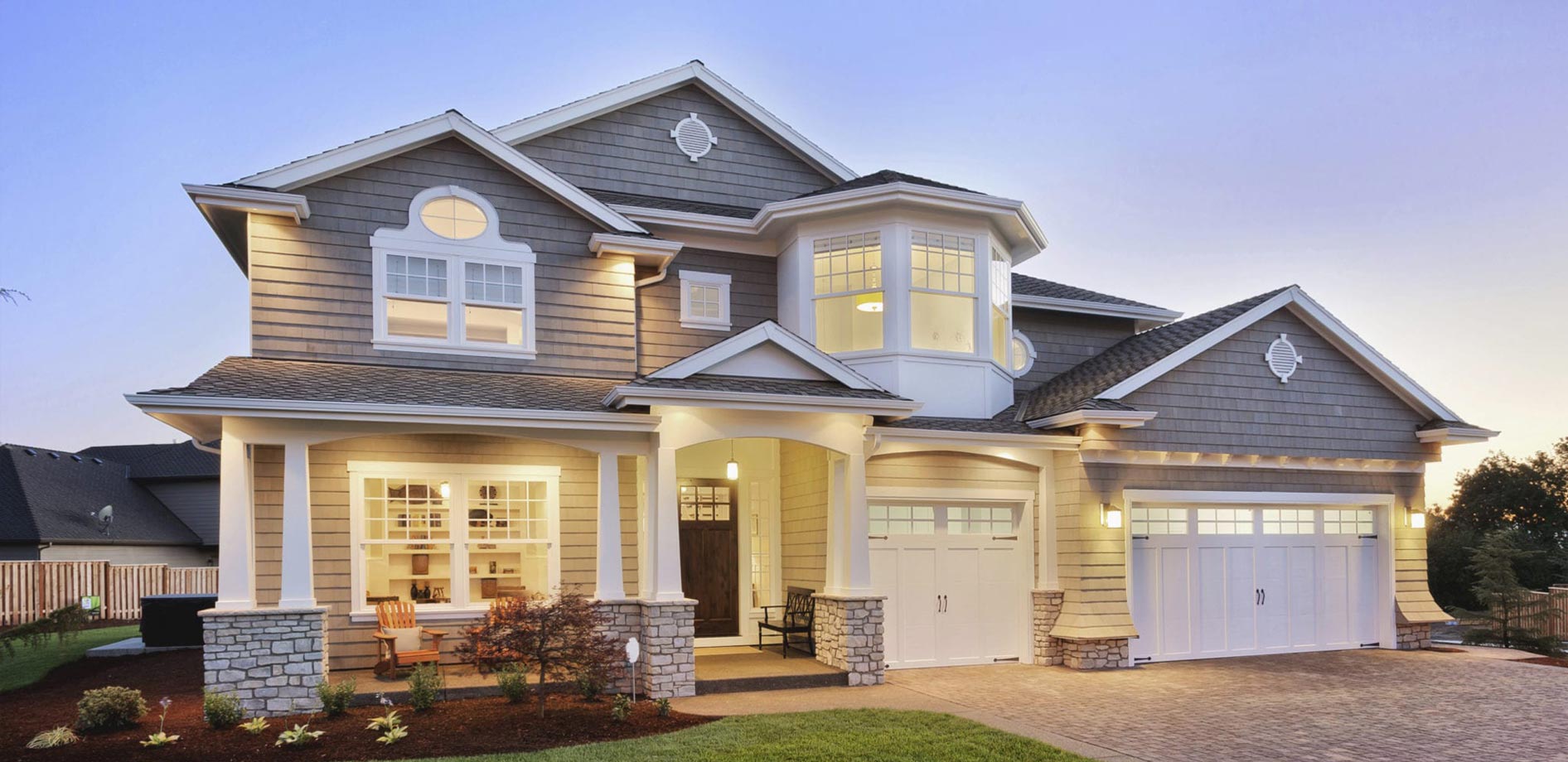 Why Extreme Carpet Care?
Now you know why it's best to call a professional, but why should that professional be Extreme Carpet Care? Because our team goes to extremes for your home. We believe that our clients deserve the best, so we put all our skills to work for our clients.


From Start to Finish
When we provide pressure washing for your home, we don't just spray the house and leave. We provide a multi-step, comprehensive cleaning process that includes pressure washing, soft scrubbing, and using specially formulated cleaning solutions.


Over 20 Years of Experience
Extreme Carpet Care has more than two decades of experience with pressure washing and other cleaning methods. We've honed our skills over the years, worked with the best technologies, and served more homes than we can count. No matter how big or small the job may be, you can rest assured that we'll handle it.
Service You'll Love
We provide more than just a clean house. We also provide friendly, reliable service that our clients love.
Fast but Complete
Extreme Carpet Care works efficiently, but we also get the job done right. That's the other benefit of having 20 years of experience. We know what it takes to get the job done, so we don't have to waste any time. We can clean out all the nooks and crannies of your home's exterior, but we do it quickly so you can enjoy the results faster.
Fully Licensed and Certified
Extreme Carpet Care is fully licensed and certified to provide cleaning and restoration services. You should never use a company that doesn't have a license or certification. Make sure that your cleaning company can back up its claims. At Extreme Carpet Care, we meet high objective standards for cleaning and restoration work, and we're proud that our clients reap the benefits.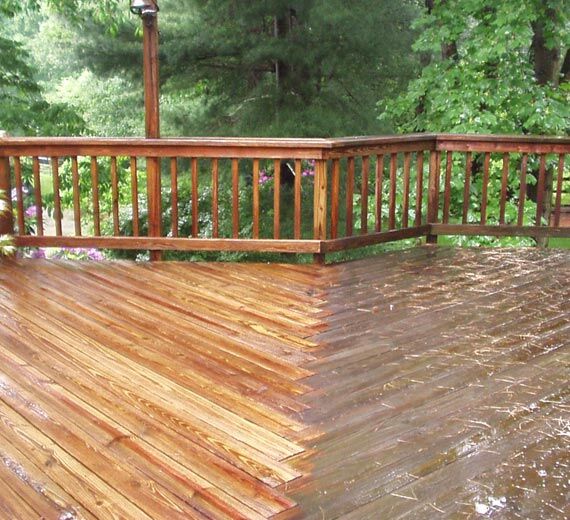 Extreme Carpet Care
If you need pressure washing for your Tallahassee home, Extreme Carpet Care is on the job. Call now to get started with your free assessment. You'll be amazed at how clean your home can be.