Extreme Carpet Care -Commercial Pressure Wash
Need commercial pressure wash in Tallahassee? Then
Extreme Carpet Care
has you covered. We're experts on both interior and exterior cleaning. As a business owner, you want to put your best foot forward so that your clients know you make an effort. The Extreme team will help you send the right message with large-scale commercial pressure washing. Whatever the size or scope of your business, we'll transform its appearance and protect its value.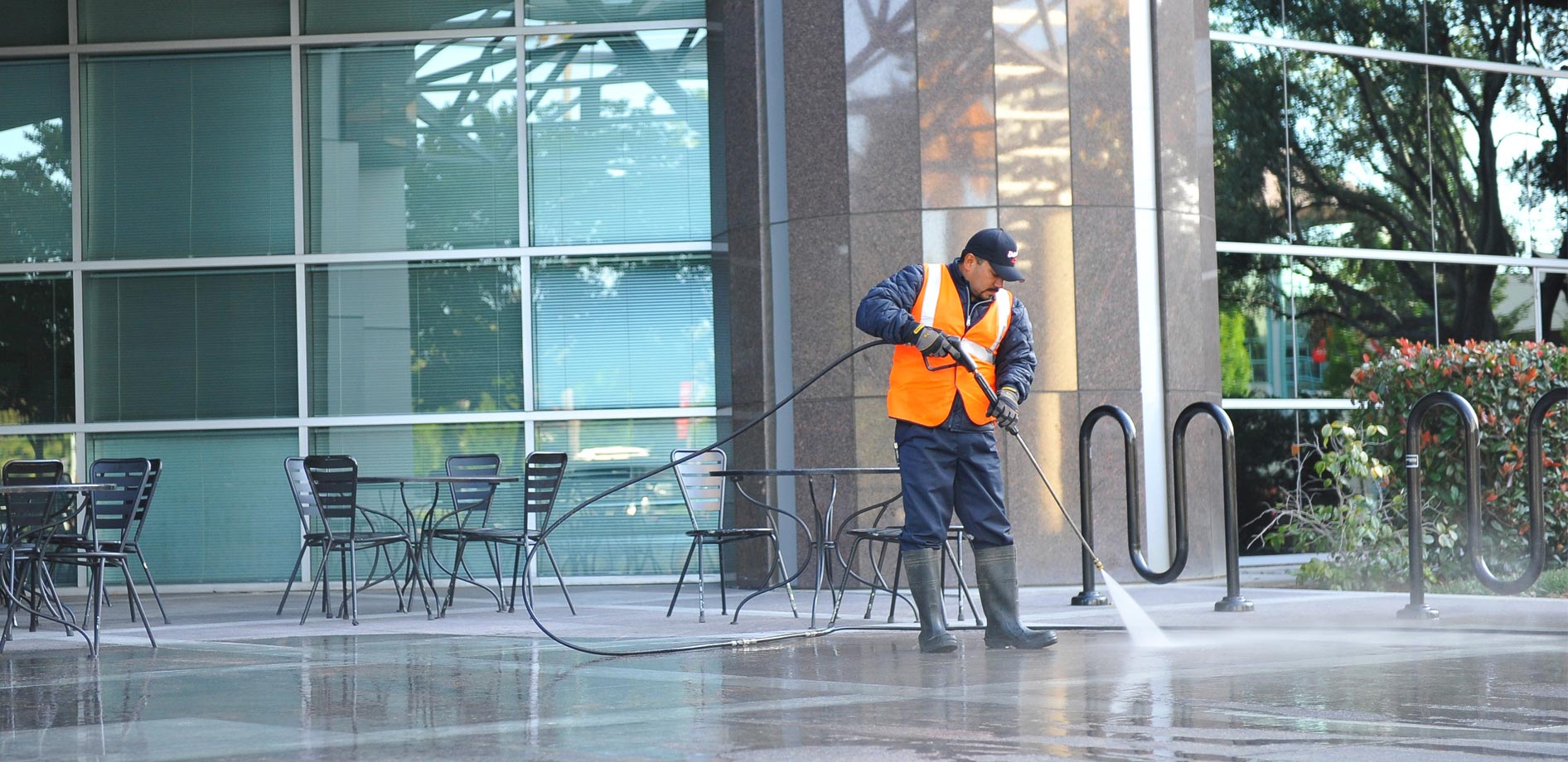 Why Commercial Pressure Washing in Tallahassee?
When people up north picture Florida weather, they see sunshine and beaches. Florida residents know that's not the whole picture. Our storms and humidity could rival any state's worst weather. It takes a toll, which is why commercial pressure washing is so important in cities like ours.


Exteriors Matter, Too
You put a lot of effort into your building's interior because you know that it reflects on you as a business owner. Lots of other business owners do the same.

So why do so many business owners neglect their buildings' exteriors? Your building's exterior is your first impression. A clean, well-cared-for building says that you take care of your business and pay attention to detail. A dirty, shabby building says that you don't make an effort. Don't let your building send the wrong message about your company. You and your business deserve better.
Cleanliness and Value
The exteriors of buildings can grow mold and mildew. They can also harbor dirt, dust, and mud. These things impact your building's cleanliness, obviously, but they can also damage your building itself. When that happens, your building will lose value. Regular pressure washing gives you a simple way to protect your building's value and cleanliness at the same time.
Return on Your Investment
When you book pressure washing for your Tallahassee building, you get a great return on your investment. We use the word "investment" very loosely because pressure washing comes at a low cost. You get a lot for your money, though. You get a level of cleanliness that you wouldn't get otherwise. Plus, pressure washing is the fastest way to brighten your building's appearance without an expensive remodeling process.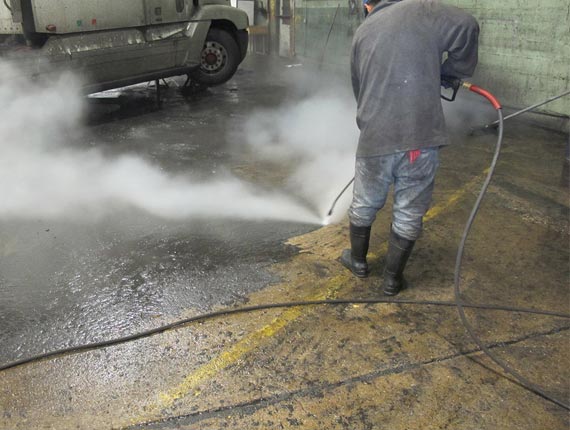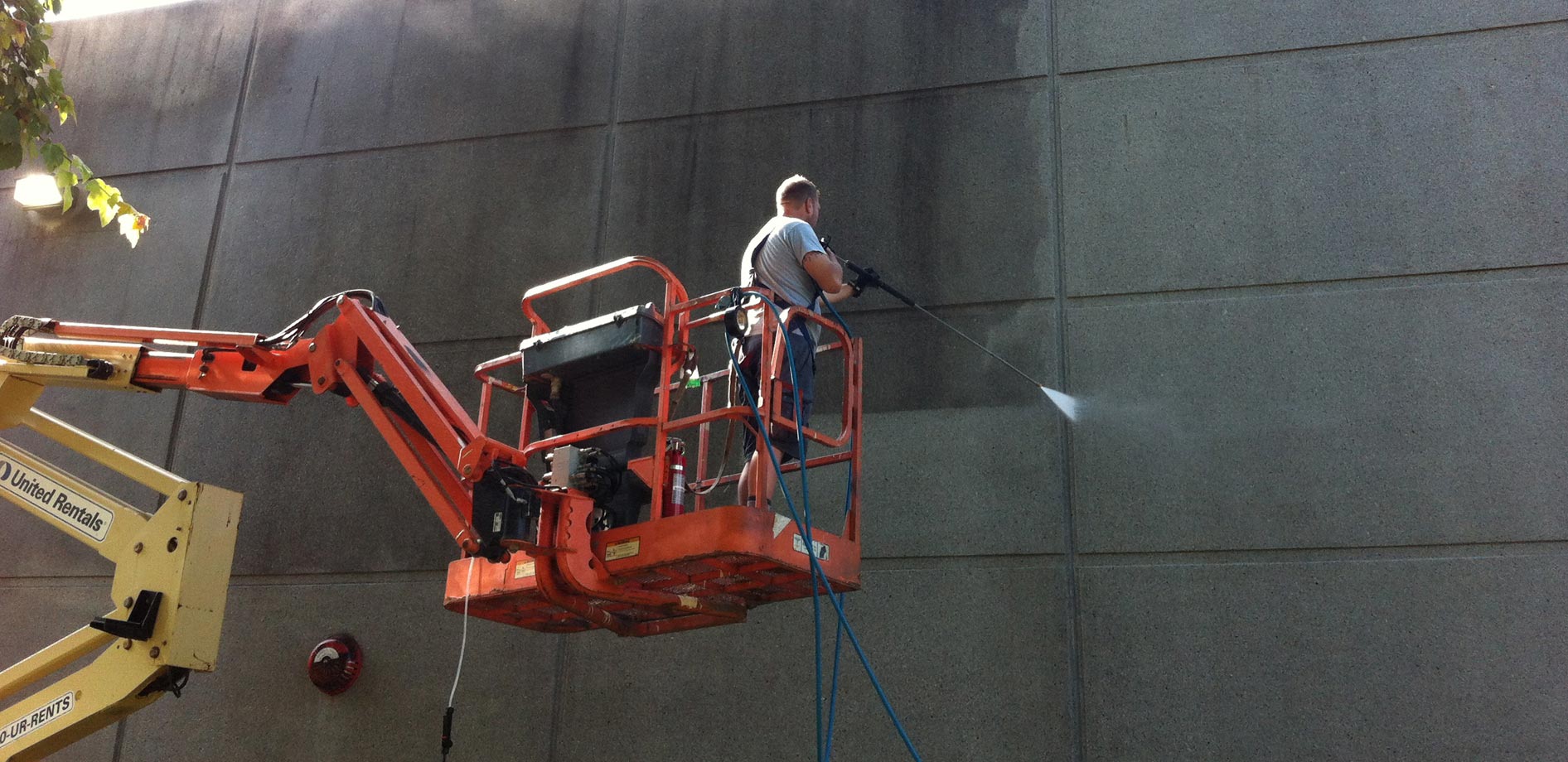 The Professional Difference
Should you hire a professional team to pressure wash your building? Our answer is yes, and here are just a few of the reasons why.


More Complex than You Think
Can't anybody rent a pressure washing machine and clean their own building? Yes and no. You can get a machine, but pressure washing is a lot more complicated than spraying a hose.

For one thing, different building materials require different levels of pressure. For another, years of dirt and grime need an expert hand for removal. Like a lot of things, pressure washing may look easy on the surface, but it's not always as simple as it looks.


Save Time
When Extreme Clean pressure washes your building, it means that you don't have to do it yourself. Your time is valuable, so why waste it? We'll handle the cleaning, and you focus on running your company.
We'll Take the Heat While You Stay Cool
If you've ever done outdoor work in the middle of a Florida summer, then you know that it's not pleasant. Professional pressure washing won't just save you time. It'll also save you from a lot of effort. We've got it covered. You can stick with the air conditioner.
Don't Miss a Thing
Have you ever thought you were done cleaning before realizing that you missed a spot? Now imagine missing a spot when you're cleaning an entire building. Dirt and grime can get into crevices, and it's easy to miss them when you don't provide pressure washing all the time. The Extreme Clean professionals know how to spot hidden dirt. Professionals can see and remove what others miss.
Gain Additional Options
With a professional pressure washing company, you can also get extra options like sandblasting, mold remediation, and other services that the company offers. At Extreme Carpet Care, for example, we offer a full range of indoor and outdoor cleaning options.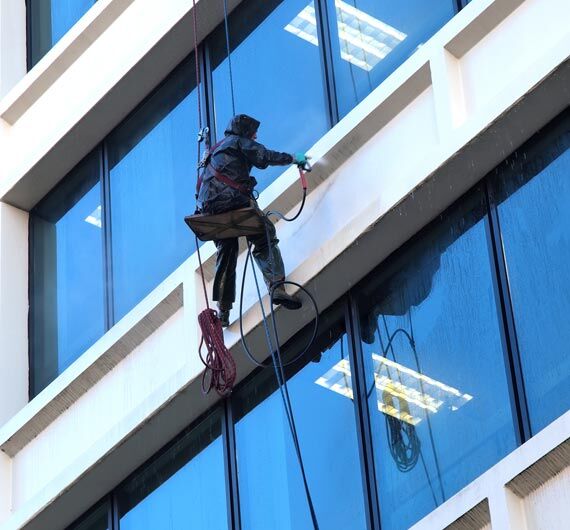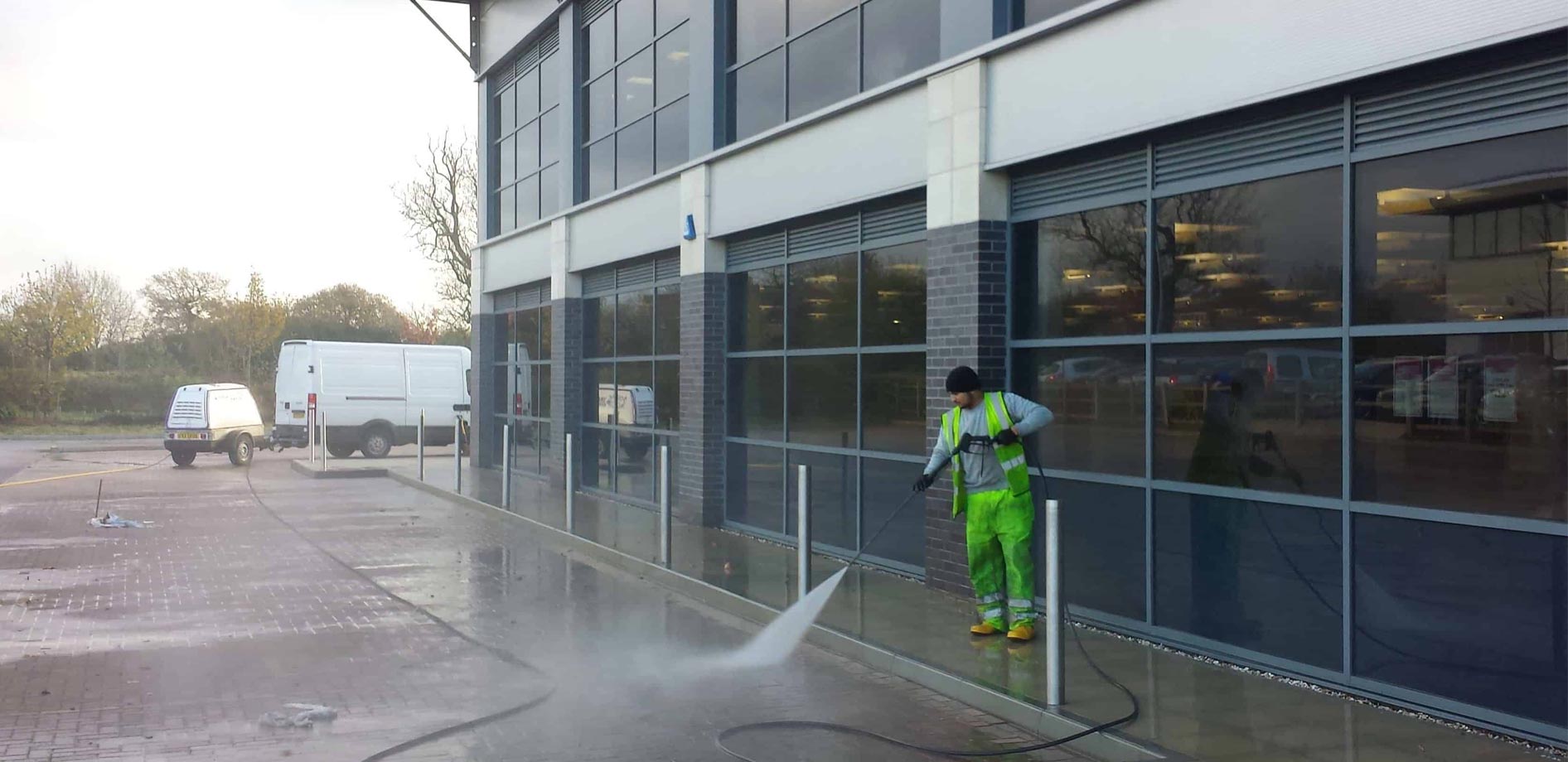 Why Extreme Carpet Care?
Now you know why it's best to call a professional, but why Extreme Carpet Care specifically? Our team is committed to top-quality service with the best technology. Call Extreme Carpet Care if you don't want to settle.


From Start to Finish
Our pressure washing process doesn't just include the pressure washing. We have a multi-step exterior cleaning process that includes an assessment, pressure washing, and bristle scrubbing. We match our cleaning methods to your building's materials to avoid damage, protect value, and provide the best clean.


Over 20 Years of Experience
What makes our team so knowledgeable? Over 20 years of experience in the business. By now, we know how to provide a premium clean. We've taken on some tough challenges over the past couple of decades, so even if you have an extremely dirty building, we've got what it takes to make it look like new.
Service You'll Love
Our clients matter to us. For Extreme Carpet Care, it's not enough to just provide a great service. We also make that service friendly and reliable. We take pride in our excellent customer service.
Fast but Complete
Do you want the job done fast, or do you want it done well? Why can't you have both? You can with Extreme Carpet Care. One benefit of our extensive experience is that we can work quickly and get the job done. When you know a process backwards and forwards, there's no hesitation. That's why we can dive right in and get to work.
Fully Licensed and Certified
Extreme Carpet Care has full licensure and certification to handle pressure washing and other cleaning and restoration needs. That means that we meet strict and objective industry standards for this work. We have the training, experience, and skill that it takes to provide great service. Always check for certification before you hire a cleaning or restoration company. This way, you can be sure that you're getting legitimate and worthwhile help.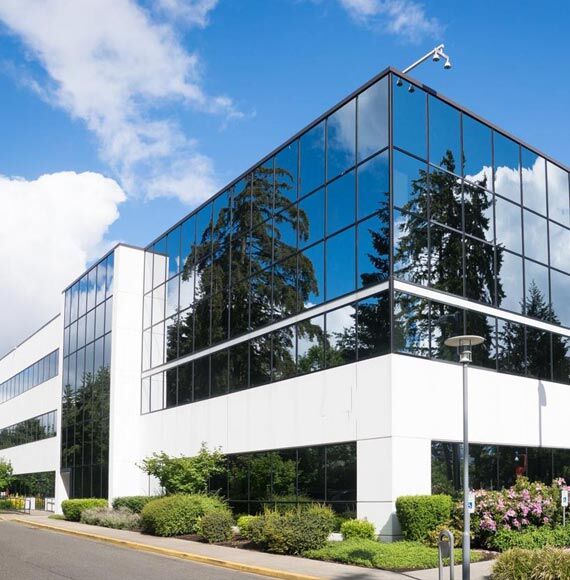 Extreme Carpet Care
If you need pressure washing for your Tallahassee commercial building, then Extreme Carpet Care has what you need. Call us now to start with your assessment. We'll show you how bright and clean your building can be.